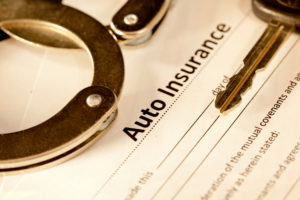 In 2015, auto insurance fraud cost Ontario consumers an estimated $1.3 billion – 13% of total auto insurance premiums. This considerable cost suggests that thousands of people are committing this type of crime.
How do the perpetrators commit fraud? Exaggerating injuries following a car accident, misrepresenting addresses to save on insurance premiums and including pre-collision vehicle damage on claims are the most common schemes plaguing Ontario's auto insurance system and raising premiums for all drivers.
The 7 million people who pay for auto insurance in the province foot the bill for this fraud. It's part of the reason why Ontario drivers pay the highest auto insurance rates in Canada.
The problem appears to be getting worse: the provincial government estimates that between 2005 and 2010, the total cost of auto insurance claims increased by 150%, even though the number of claims increased by only 30%.
There's a systemic component to insurance fraud in Ontario: criminals staging collisions, health care facilities charging insurance companies for services that were never provided and consumers making insurance claims for events that never happened. Despite the provincial government introducing anti-fraud measures over the past few years, this type of fraud remains an important factor in driving up Ontario auto insurance premiums.
Fraudsters use increasingly sophisticated methods to make their activities harder to detect. Claims originate from a number of dishonest stakeholders operating in the auto insurance ecosystem: medical/rehabilitation providers, commercial health clinics, claims adjusters, tow truck drivers, mechanics, scrapyard workers, used-car business employees and lawyers. Insurance companies can't keep up on their own.
As experience in other jurisdictions has shown, fraud prevention efforts are most effective when it is a joint effort between government and industry. That's why Insurance Bureau of Canada has called on the provincial government to create a Serious Fraud Office in Ontario. This type of office has proven successful in the United States and in the United Kingdom. A Serious Fraud Office in Ontario would combat fraudulent activities through dedicated investigative and prosecutorial powers.
When governments put their focus on and resources into combating insurance fraud, the results can be remarkable. Consider what's happened in California: In 2015–16, the California Department of Insurance administered five local assistance grant programs – $63.5 million in funds in total – for district attorneys to investigate and prosecute insurance fraud and insurance-related crimes. These programs led to 4,626 arrests and 10,041 convictions.
That same focus on fraud is needed in Ontario, where its prevalence is putting serious pressure on insurance premiums. A fraud office would coordinate with the insurance industry's efforts to collect data to help detect fraud, complement the industry's investigative work with a strong focus on prosecution and make sure members of the public understand the real costs of insurance fraud – including the rising costs passed on to them.
The post The cost of automobile insurance fraud appeared first on insBlogs.